11025 Lower Azusa Road.
​El Monte, Ca 91731
626-279-9847
Like us on Facebook~Instagram~Twitter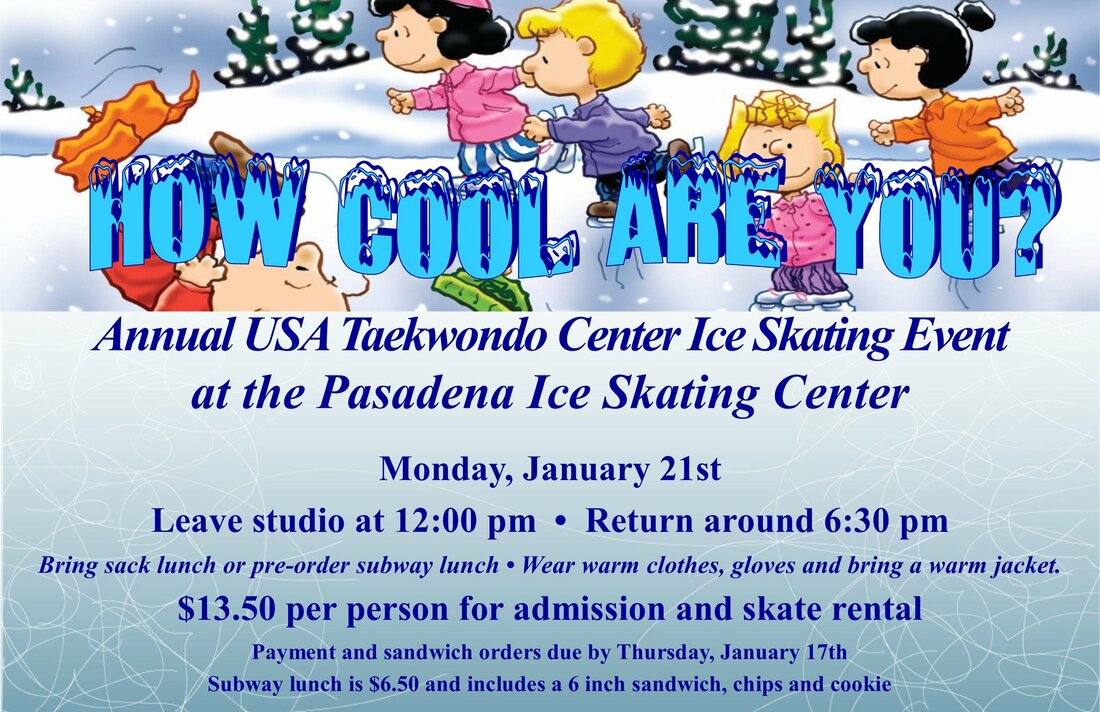 Our goal is to instill P.R.I.D.E.

Perseverance
Respect
Integrity

Discipline
Excellence

---

CREATING

THE

COMPLETE BLACK BELT!

The USA TaeKwonDo Center prides itself on knowing that each student is an individual and progresses at an individual pace. At the USA TaeKwonDo Center, we understand that becoming a Black Belt is more than being able to punch and kick... becoming a Black Belt is also about becoming the best person you can be in all areas. At the USA TaeKwonDo Center, we strive to create the complete Black Belt, physically capable, emotionally sound and mentally strong.
History of the USA TaeKwondo center
The USA Taekwondo Center was opened in the summer of 1994 by 8th Degree Black Belt and foreign action film star, Grandmaster Hwang Ki Baik. Because of his unique manner of teaching through encouragement and inviting an environment, the studio quickly grew and flourished. By 1996 Instructor Monique Boore had become a part of the training staff. In the fall of 1998, Grand Master Baik moved to Oceanside, CA to open his 2nd, 3rd, and 4th Taekwondo studios and left the El Monte studio under the direction of Master Monique Boore.

Originally located near Flo's restaurant on the corner of Peck and Mulhall, the studio outgrew it's location and moved to a 1,400 sq.ft. building on Lower Azusa near the corner of Santa Anita. In 2006 we moved to our current location at 11025 Lower Azusa which is a 3,000 sq.ft. building that now includes a parents and students gym.

Over the years, the USA Taekwondo Center has been active in the City of El Monte participating in many city events such as the Children's Day Parade, Earth Day celebrations, local school events, El Monte Fillies opening day ceremonies, Holiday House, Nativity Church Octoberfest, health fairs, LA County Fair and many other local events.

The USA Taekwondo Center has always been a studio active in competition. Over the years our students have competed in countless local, state, national and international competitions and we are proud to be the home of many State and National CHAMPIONS!